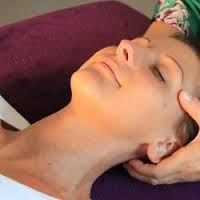 Cranio Sacral Plus
Cranio Sacral is derived from osteopathic therapy. Contrary to osteopathic manipulation it is a soft healing therapy that works with the body and mainly with the nervous system and thus the brain fluid. Of course other bodily systems are 'touched' like the respiration, the heart rhythm, the lymph system etc.
The advantage of this treatment is that it can be combined with other therapies, such as family constellation and trauma healing.
In my experience, it is one of the most powerful healing therapies, certainly if combined. That is why I specialised myself in this area.
Would you like to experience a Cranio Sacral or a "Talking to the Heart" which is very healing? For prices click here or to make an appointment click here.