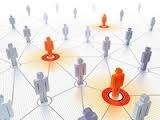 Systemic Work, a form of expanded Family Constellation
Based on Bert Hellinger's Family Constellation you can also have Systemic Work done. Based on 'Everything is a system' we find dynamics that are blocked.
You can find a lot of information on the internet about this treatment. Please google it for the moment. Still need to fill out this page. Sorry and thanks for your understanding.