Mandala drawing: The Flower of Life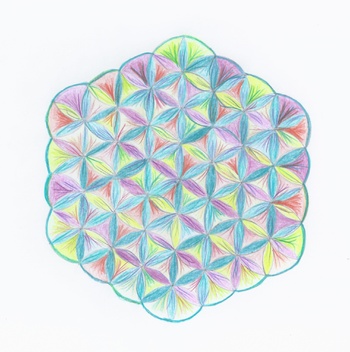 Weekly Mandala drawings in Alvor or Lagos, Portugal
On Saturdays in the afternoon, generally starts between 14h and 15h.
(more details on Facebook: The Travelling Angel - De Reizende Engel
Price for one workshop per person = 25€ for 2,5h.
Paper, compass and pencils (120 colors) are provided.
This Flower of Life is practiced more and more as you can do it home for yourself too.
In group there is a 'theme' which is shared, and 'worked' on in the moment.
It is also a FUN thing to do, 'working your self', taking your drawing home as a reward, and be proud of it!