Energy Work
International health workshop ENERGY WORK in Lagos, Portugal
This weekend workshop will be given in the summer of 2016
For more details and prices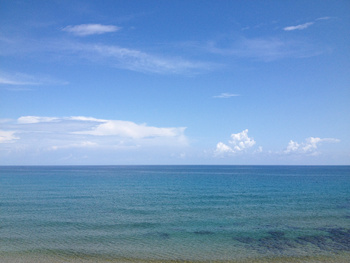 From World-Chaos to Innovation
We're living in a world of increasingly extreme events, whereby both our inner world and the world around us are thoroughly being shaken.
Our brain and inner personal paradigms no longer suffice to make us fully comprehend what's going on.
We're being challenged to change the glasses through which we look at things, to learn to understand in a different way.
Once - not so long ago - we lived comfortably in the new world order of post war certainties.
Now we don't have a clue how to make sense of about what's going on around us:
the suffering environment
an intercultural community
all sorts of scandals
the reshuffling of the religious card deck
the financial crisis
unemployment
the senselessness of it all
globalisation
...
To tackle the challenges ahead, we just might have to put our personal preoccupations on the backburner, and move more towards a sense of the 'common good'.
We may even have to reconsider the untouchable economic adagio of 'more is better'.
Our brain and our abilities have enabled us to take big strides, and just maybe, we've become a bit overzealous.
Could it be that the current upheavals present us with an unexpected opportunity to live and think more from the heart?
Imagine a heartfelt renewal, and the new tools and techniques it can offer us to move forward.
Some people have been exploring this new path. Peggy Penninckx is such a person, and she will give several Energy Workshops in which she will introduce us to a range of tools and techniques.
She works with energy from the heart, and with a Higher Intention, to do what needs to be done. She wants to convey that message to others in order to help them to take the next step.
Join one of these workshops, free yourself and experience what it is like to live and create your life as you move along!
Different workshops will be given (in basic English) by Peggy Penninckx (from Belgium)
For dates go to my Calender