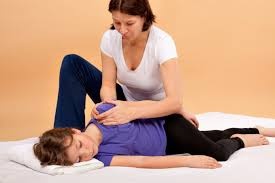 Trauma Healing
Trauma Healing is a delicate and effective way to give your trauma(s) a place, as well as energetically as physically. It is very hard to describe the feelings that can be experienced, but for myself it was very positive and releasing!
You might feel elevated but also tired as the body uses up all available energy to heal the trauma. Take your time to rest the days afterwards.
Also Cranio Sacral is a very inviting therapy to combine with Trauma Healing, as the body is given consent to unleash some of its weight, that was often carried for many years. I like to call it Cranio Sacral Plus.