All activities in a row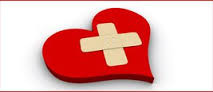 Being a versatile person I am interested in many things. So I developed my talents and have been using my gift to heal myself, others and also Mother Nature.
Activities that I really love to do are:
Healings
Workshops (Mandala drawing on Oct 11, 2020 and Nov. 11, 2020)
Lectures (see my facebookpage for dates)
Art (sale and workshops)
Card Readings
Advice on food supplements of Nature's Plus products
Promotion of local or national crafts, art and artisanal or natural products
Energetic Home Cleansing (soon to be started)
Writing blogs (topics are welcome)...
If you have any questions or requests, please contact me.