All activities in a row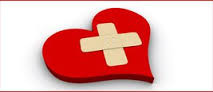 Being a versatile person I am interested in many things. So I developed my talents and have been using my gift to heal myself, others and defending Mother Nature.
The limited activities that I love to do now, during the current circumstances are:
Pure Passion Power - temporarely an weekly online health café to form "Life Center" locations in the future
Healings online (for free in the month of January 2021)
WebiWORK - special webinars where you need to do some 'work' :-)
Card Readings (for free in the month of January 2021)
Health Advice and sales of food supplements from Nature's Plus products (USA)
Writing blogs (in general about health, wealth and creative passion)
Please fill out the contact form if you should have any questions or requests. Thank you so much!
Activities I love to do when there are no imposed restrictions and therefor physically executable;
Healings
Workshops (Mandala drawings)
Lectures (see my facebookpage for dates)
Art (sale and workshops)
Card Readings
Advice on food supplements of Nature's Plus products
Promoting local or national crafts, art and artisanal or natural products
Energetic Home Cleansing (when international travels are swiftly allowed)
Whenever physical restrictions are changed or lifted to perform in the best possible way, I will be able to offer my full services again. Should you have any questions or requests, please contact me.